Christmas holidays are coming, and for the second time we'll spend them during the Covid-19 pandemic. This Christmas will be different from previous ones, too. We'll have to appreciate the beauty of simple things, hoping that everything will get back to normal soon.
This year, we want to help you live such an important moment, rediscovering all its magic… – and we'll do that in perfect Are you R-style!
We decided to give you a special article as a gift by collecting some plastic reuse projects, which are particularly suitable for Christmastime. These are simple but impressive ideas you can make into reality together with your loved ones.
This is our way not only to wish you the smoothest holidays possible, but also to help you remember the importance of proper and responsible use of plastics – that is the first step towards a more sustainable Christmas.
Recycling awareness starts from creativity, too!
Enjoy 😊
Bells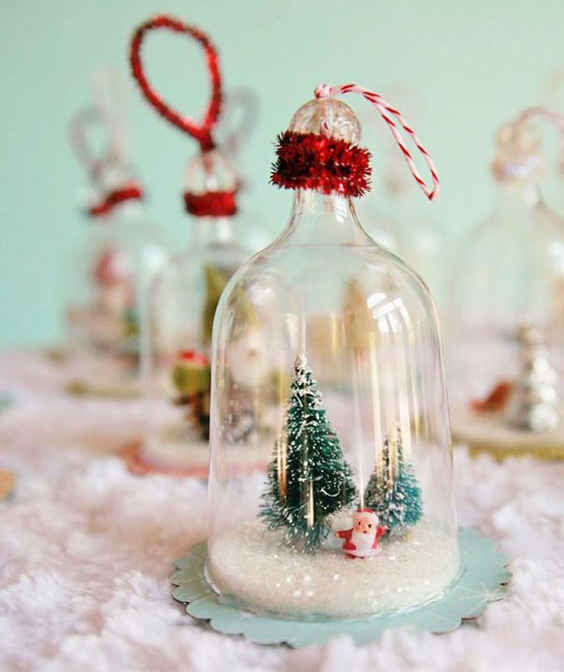 You can easily make spectacular bells to showcase tiny Christmas statuettes by using empty plastic bottlenecks. All you need to do is cut your bottle to size, prepare a cardboard or wooden base to put your favourite statuettes on and decorate it with cotton wool, lights, or anything you like. Now all you have to do is put the bottleneck on it, and you're done! Coloured ribbons and your imagination will do the rest.
Suggestive lights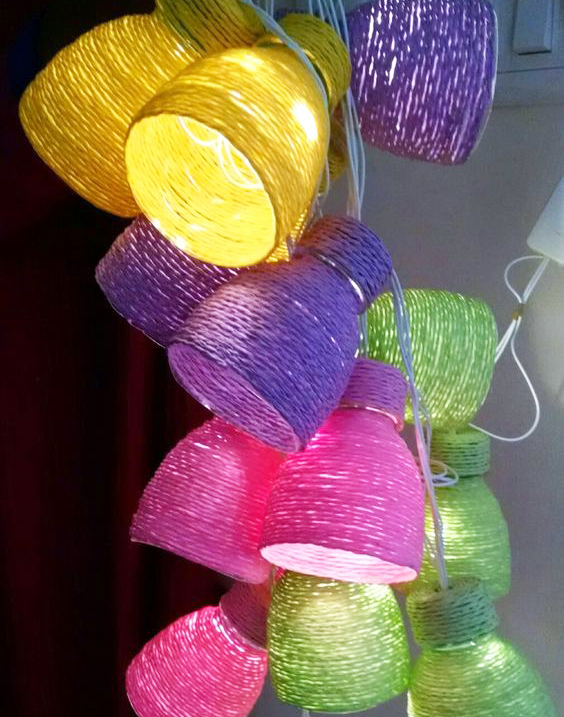 There's nothing more magical than Christmas lights… And what if they were sustainable, too? In this case, all you need to do is cut your plastic bottles to the desired size, decorate them the way you like wrapping it up with a passementerie twine in any colour you like, put a thin string of lights through your bottles, and the magic begins!
Christmas stars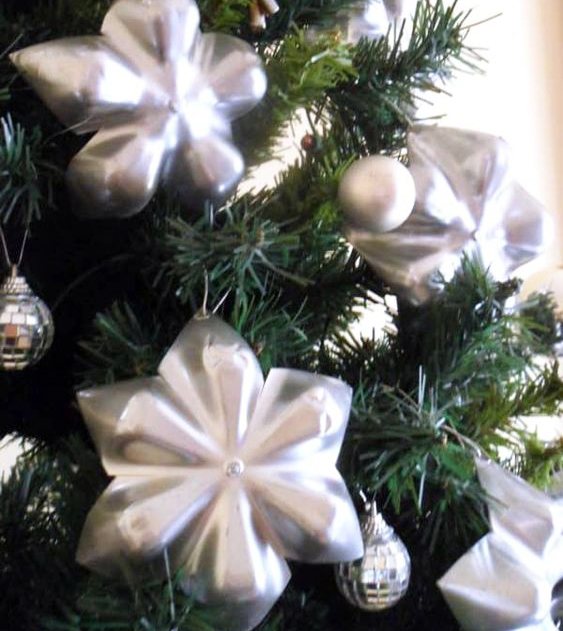 It's easier than it looks! Take your plastic bottles, cut their lower sides so that you can make real 'petals' with their ends as if it were a flower! And here there are your perfect stars to hang on your tree.
(fake)snowmen!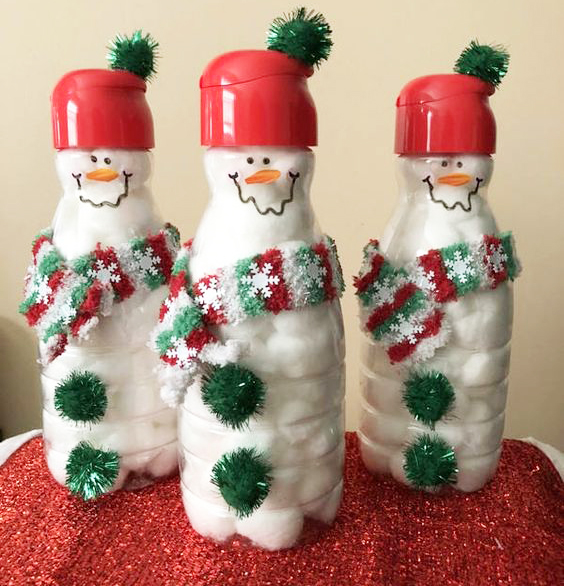 Take a half-litre plastic bottle and fill it with white cotton wool. Let loose and decorate the outer side with tassels and ribbons, whereas you can draw the face of your snowman with a marker pen. You can also make cute & coloured hats from detergent bottle caps!
Snow crystals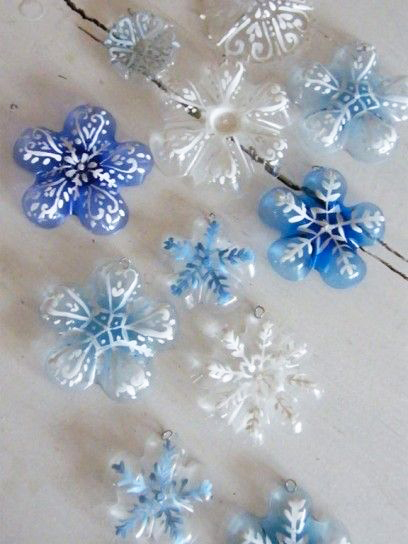 All you need to do is cut the bottom of your bottle – better if transparent, blue, or light blue – decorate it with a golden or silver marker pen and insert a simple ribbon to make wonderful snow crystals to hang on your tree – maximum output with minimum effort!
Decorations from plastic caps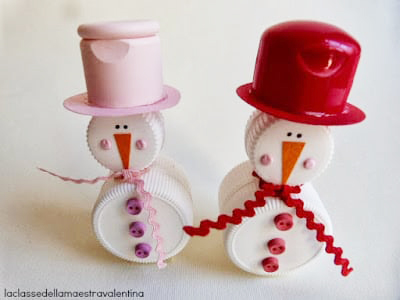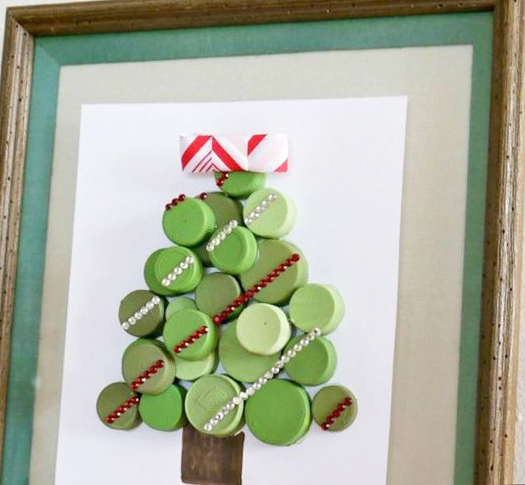 An unconventional Christmas tree and suggestive small Christmas figures. How? By reusing plastic bottle caps! All you need to do is set your imagination free!
Click on the following link, and you'll find many other ideas in this useful video tutorial!
When holidays are over, please remember the most important thing: collect your caps and dispose them properly. Their plastic material – aka HDPE – is 'precious' and 100% recyclable. It's thus an important resource to make new products thanks to recycling!
Decorative Christmas balls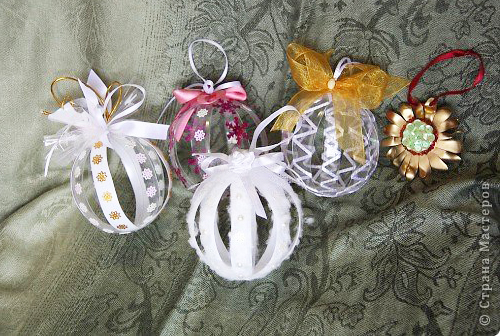 All you need to do is cut your bottle into thin strips, fasten their ends between them so that they can make a ball and decorate them as you like with marker pens, tessels and beds – your Christmas balls will be ready immediately!
Magical plastic curls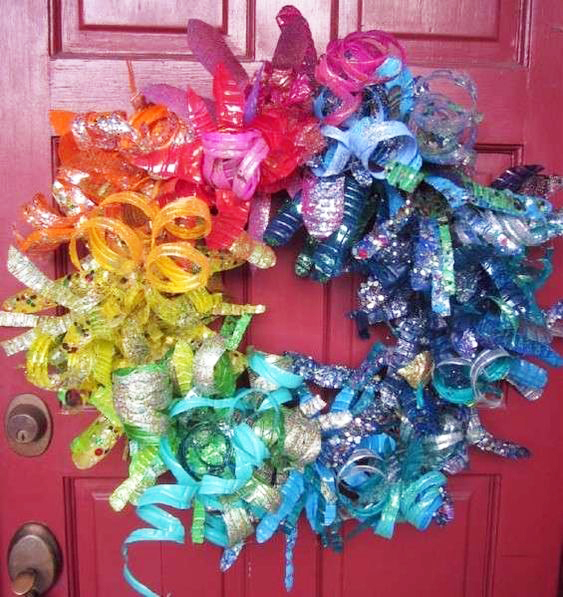 Take a bottle and cut carefully into a long strip – you'll see that this will roll itself easily, just like a long curl! Now equip yourself with spray paint you like – we suggest you to use glitter for an awe-effect! – and spray your plastic curls. You can use them both to decorate your Christmas tree and create unique Christmas wreaths to hang on your front door.
All we can do is wish you Happy Holidays! See you next year with many new ideas and projects for an even more effective recycling.
Best wishes by Are you R!